March 29th, 2022
At Southern Prep, we couldn't be prouder of our alumni. They have continued to impress us from near and afar! This month, we wanted to shine a spotlight on an outstanding alumnus, Jackson Abbett, LWMA class of 2014.
Hometown: Hayden, Alabama

Favorite memory: 
I have lots of stories over 3 years of attending. First would be senior year helping the recruiting department as a cadet tour guide. Second would be sitting in Mrs. Baker's office all of first period talking about her grandson, who at the time was 2 or 3, and just day to day life. 
Third was having Coach Arwood as a teacher–coolest one I ever had.  All of my teachers at the school were phenomenal. But Coach Arwood explained math to me better than others. And who can forget about Coach Orem? I'll admit that I hated his class at the time and I never made an A, but as long as you gave it your all, he would not fail you. He was a great teacher. Now I look back on all he taught me with gratitude. 

What are a few accomplishments you have achieved since graduating?
In recent years, I gained my national certification in emergency medicine and my Alabama state license as an Emergency Medical Technician. Just this past year, I became an Alabama State Certified Firefighter.

Where are you now? 
I still live in Hayden AL. I'm working at West Blount Fire District and part-time at UAB critical care transport. 

How did the academy help you achieve your goals? 
To make a long story short, I came to the Academy in January 2012. I had a 1.4 GPA in public school. I had no drive to do anything after high school except to go into the military. After attending the Academy for 2 1/2 years, I graduated with a 3.25 GPA and a scholarship to college.
The Academy showed me what I was capable of, if given the right opportunities in the right path. It was tough at the time, but I look back on everything that I achieved at the Academy, coming from the rank of scrub to a captain in battalion staff. It was a lot of fun. I met a lot of people from around this country and even the world. And I still look up to some of the teachers and staff from past and present who put me on the right path. I even met some longtime friends, both from cadets and staff.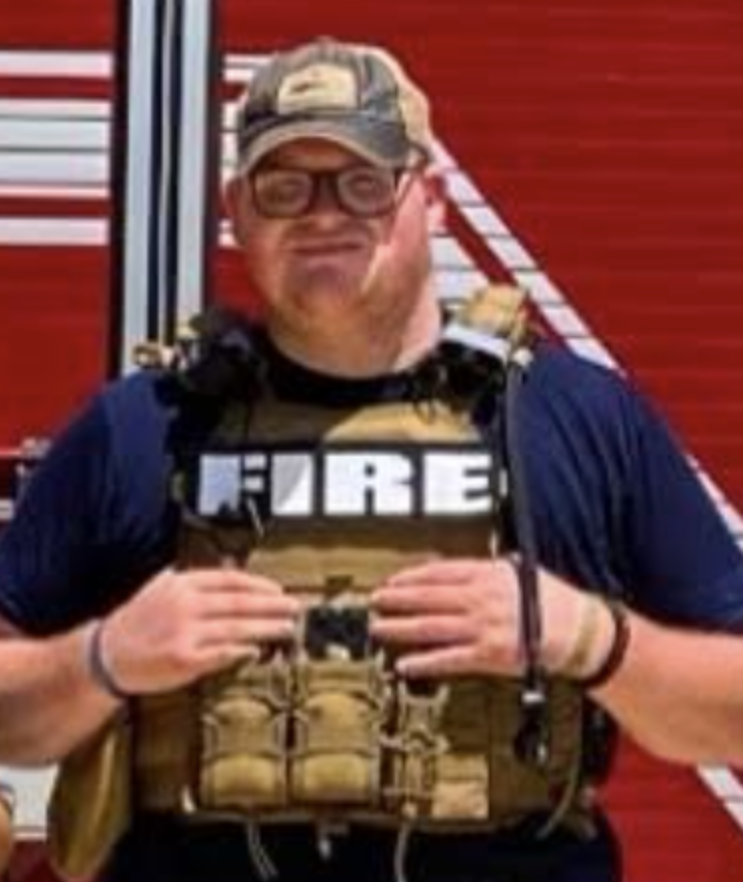 Jackson, we could not be prouder of you and your achievements. You pursued a career in public service that demands sacrifice and courage. For that, we say thank you! We are always rooting for you in Camp Hill.