Experience the United States
In today's world, exposure to new people and cultures is a key element to becoming a well-rounded individual. Southern Preparatory Academy offers a welcoming environment and an excellent college preparatory education. As a college-preparatory school with a military boarding structure- we do more than prepare young men- we transform lives. 
Southern Prep is located in Central Alabama, allowing us to be rural, yet accessible. We have a beautiful, wooded, 320-acre campus and offer a safe environment for all students. Presently, we have students representing 4 different countries and are partnered with multiple international educational agencies.
Southern Prep has an enrollment by semester option available. Please contact our Admissions office to discuss how Southern Prep can enhance your international studies.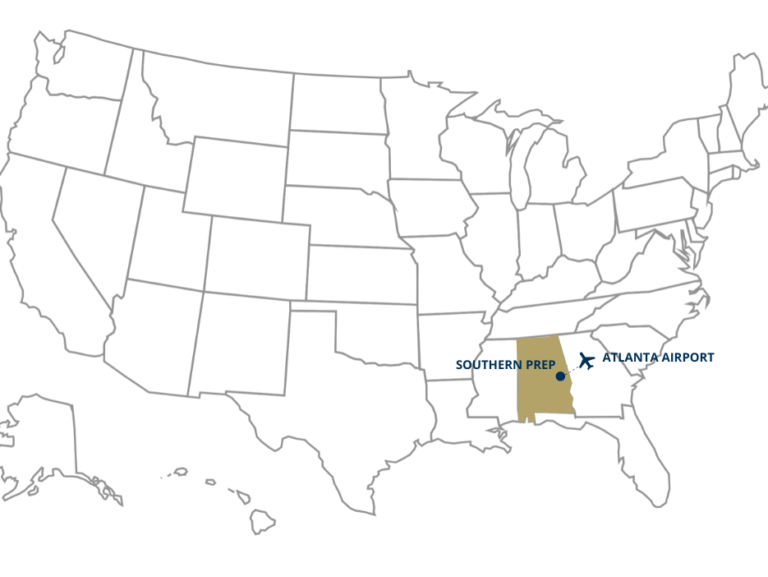 The International Student Experience
We are a community of students, faculty, and staff who know each other well, celebrate our victories, band together in times of challenge, and possess mutual respect for one another. 
We believe that when your son becomes a part of our community, we become your extended family. 
We support your continued involvement throughout your son's experience, and we hope that you, too, will experience the strength of our community.
Frequently Asked Questions
Where is Southern Prep? 
→ We are located in Camp Hill, Alabama, about an hour and a half from Atlanta, Georgia, and 20 miles north of Auburn University, home to some of the best Southeastern Conference (SEC) sporting events in the country. 
What is the size of the school's campus? 
→ Our campus includes over 320 acres and hosts 3 dormitories, 2 academic halls, a chapel, all major athletic fields, indoor swimming pool, fishing ponds, and more. 
What are the admissions criteria? 
→ Southern Prep Academy will need transcripts, a conduct report (if applicable) and two recommendation letters. Southern Prep does not require any admission testing (TOEFL, SSAT, etc.), however, an interview may be required. 
What colleges and universities do students get accepted? 
→ Our students get accepted to a variety of colleges and universities across the nation. Previous acceptances include Auburn University, The United States Military Academy at West Point, University of Alabama, Georgetown University, The Citadel, Harvard University, and Louisiana State University, to name a few.
What do I need to know about the I-20/Visa process?
→ Once the student has been accepted, the family must submit an enrollment deposit of $2,500.00 USD. Once the deposit is received, Southern Prep will create the I-20 needed to apply for a Visa and send via FedEx.
Staff support is available throughout the entire American Visa process.
What is the average class size? 
→ 10 students per class. 
Are you a feeder program for the United States Military? 
→ No, we are not. Our military traditions provide opportunities for leadership through structure, discipline, and hierarchy. 
Do you offer summer programs for international students? 
→ Yes! We are now accepting registrations for our 2020 summer programs. Please click here to learn more about what we offer. 
What is the weather in Alabama like? 
→ The average annual temperature is 64°F (18°C).
When was the school founded? 
→ 1898.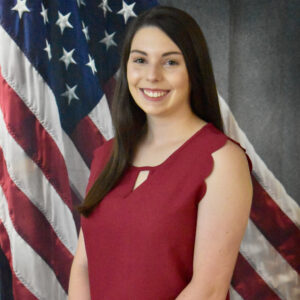 Since its founding in 1898, the focus of our school has been to provide students with opportunity. The opportunity to experience something more; to do something bigger; to be someone better.  We are committed to preparing young men of integrity and strength for leadership in college and beyond. 

It's my pleasure to help international families enroll at Southern Prep and make the process as simple as possible. Whether you are new to the process or are transferring from another boarding school, I am here to help your son achieve his dream of studying abroad. 

At Southern Prep, we take pride in our open admissions and focusing on the proper timeframe for enrolling your son, whether it be in the middle of a semester to get him on track, or summer-time to boost his English proficiency. Whatever the next step may be, I will help your family find it.
If you have questions about international admissions, please contact me at 256-790-9202 or at morgan.comolli@southernprepacademy.org. Apply today! Your son's future starts now.