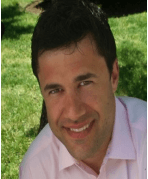 Jeremy Farber is a 1995 graduate, where he was the Battalion Commander of the Corps of Cadets in his senior year. The lessons he learned were practiced on campus as well as the Citadel, where graduated from in 1999. His experience at the academy paved a path so he can be successful, both personally and professionally.  After attending The Citadel, Jeremy became a successful entrepreneur, and currently serves as the CEO of Securis in Washington D.C. Jeremy enjoys serving his community by coaching high school basketball and spending time with his wife and three children.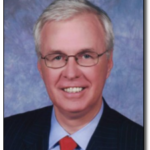 Jim Locke is a graduate of the class of 1972. Jim lives in Montgomery, Alabama with his wife, Diane. He is a graduate of Auburn University and Harvard Graduate School of Business Administration. He is currently pursuing his Ph.D. in Management Information Systems at Auburn University, where he also works as a professor.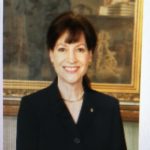 Jill Jones Bonatz is the mother of former cadet Col. John Thomas Bonatz, alumni from the class of 2006. She loves the academy's mission and is one of the Ranger's biggest fans. Jill has a B.A. degree in English, Secondary Education, and History from the University of North Alabama and an A.S. degree in Nursing from Samford University. Jill retired from Baptist Medical Center in Birmingham, Alabama. She resides in nearby Mountain Brook, Alabama.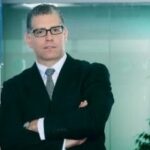 Mario A. Camara is a graduate of the class of 1993, where he was the Battalion Commander. He currently resides in Dubai, United Arab Emirates. He earned a J.D. from the Iberoamerican University of Sta. Fe, México, a L.L.M. from the Panamerican University, Mexico City and an M.B.A. from London University. Mario currently works as the global head of legal and compliance at an electronic trading brokerage corporate group.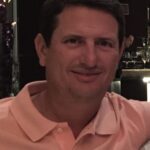 Born in San Juan, Puerto Rico. Attended the academy for five consecutive years and graduated with the Class of 1982 as Salutatorian and Battalion Commander. He attended Inter American University in San Juan with a concentration in Marketing. Jose has been a Herff Jones sales rep since 1991 and has been with BSN Sports since 2014. Jose has owned Graduation Supplies Inc. since 2000.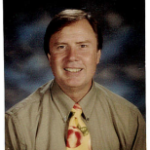 Von McQueen was born and raised in Birmingham, Alabama. He grew up attending the Mountain Brook school system until he enrolled as a cadet at LWMA. He graduated in 1965 and went on to earn a B.A. in Political Science and a B.A. in English from Ole Miss. Von also holds a M.A. in Theology from New Orleans Baptist Theological Seminary. For the last 50 years, Von has been a baptist minister. His last church served was First Baptist Church of Thorsby. Von is now retired, spending his days on an old family estate, and as a professor at a junior college teaching classes on Ethics and Biblical History.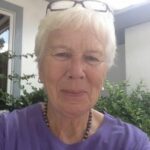 Ursula Jenrette has been close to the Academy for over 20 years through her husband Col. (ret.) A.W. Jenrette, former president, and her son Maj. Kevin Jenrette, a 1990 graduate of the Academy. She graduated with a BS degree from California State University and worked as a CPA in the Auburn area until her retirement.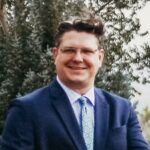 Harold Grant grew up in Waverly, Alabama.  He graduated with the class of 1990. He is an active member of the Alumni Association and has served as Vice-President and President in the past years. He joined the Board of Trustees in 2018. He and his wife, Maggie, have a daughter, Madelyn, and live in Hoover, AL. He is a transportation software professional at McLeod Software where he has been employed since 1999.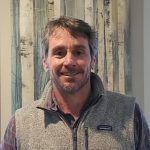 Steve grew up in Birmingham, AL and attended Lyman Ward in the late 70's and early 80's. He joined the Board in 2019 and is currently serving as Treasurer. He and his wife, Kristi, reside in Hoover with their two daughters, Taylor and Mary Morgan. Steve has worked as a financial advisor for over 25 years. In 2009, he & his wife opened Trowbridge Wealth Management, an investment advisory firm in Hoover.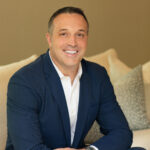 Mark earned his B.A. in Public Relations w/ a minor in Political Science from Fort Hays State University where he was also a member of the Wrestling team and Sigma Chi Fraternity. He holds a M.A. in National Security & Strategic Studies from the United States Naval War College and a M.A. in International Relations from Norwich University. Mark and his family currently reside in New Canaan, CT. Mark retired from the Army as a LTC and is a Sr. Vice President for Goldman, Sachs & Co. serving as the Global COO for Global Markets Operations, Strategy & Management.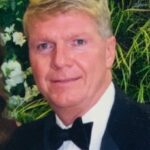 Norman Winston is a 1987 graduate from Lyman Ward Military Academy. Following his time at LWMA, Norm attended the University of Alabama, where he graduated in 1992. He began his career by attending law school at the Birmingham School of Law. His focus is landlord/tenant cases and business litigation. Norm currently resides in Hoover, Alabama.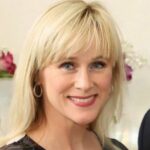 Andrea Lindenberg Barber is the mother of former cadet, Justin Wallace, class of 2020. Andrea graduated from Auburn University with a B.A. in Speech Communication. Currently, she works as an anchor for CBS 42 Morning News. Andrea resides in Birmingham, Alabama.
Be A Part Of Something Great
We're happy to have your support and continue to work together towards our mission of continuing to improve the quality of our school and the lives of our cadets. We are proud to provide our Alumni with up-to-date news, resources, events, and ways to get involved within our community. ​