LTC Jared Norrell
11th President of Southern Preparatory Academy
LTC Jared Norrell is the 11th President of Southern Preparatory Academy. His tenure at Southern Prep began as the Commandant of Cadets in August of 2014. He took over as President in February of 2017, President Norrell believes passionately about the mission of the academy and its importance in developing young men of character. This is not only vital for the State of Alabama, but for the future of the entire United States. President Norrell is a graduate of the University of North Georgia and served in the United States Army for twenty-four years.
President Norrell currently lives in Camp Hill, AL with his wife, Debbie, and his son, Heath. Rogan Norrell attended Southern Prep for four years and was accepted to West Point in February of 2018.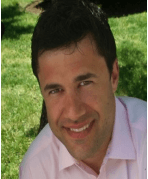 Jeremy Farber
Chairman of the Board of Trustees
Jeremy Farber is a 1995 graduate of Southern Preparatory Academy. In his senior year, Jeremy was the Battalion Commander of the Corps of Cadets. Jeremy thinks very highly of Southern Prep. His favorite experiences were the ski trips to North Carolina, Colorado, and Austria with Colonel Jenrette and other cadets. He believes that Southern Prep undoubtedly prepared him for his future plans by learning the importance of accountability. The lessons he learned were practiced on campus as well as the Citadel, where graduated from in 1999. Jeremy currently serves as the Chairman of the Board of Trustees for Southern Preparatory Academy. His experience at the academy paved a path so he can be successful, both personally and professionally. One of the primary reasons for his support of Southern Prep is the continuous teaching of important values, such as leadership and manners, that are not always found in our current society. After attending The Citadel, Jeremy became a successful entrepreneur, and currently serves as the CEO of Securis in Washington D.C. Jeremy enjoys serving his community by coaching high school basketball and spending time with his wife and three children.