February 15th, 2022
Dr. Michael Megelsh is a one-of-a-kind teacher and mentor. He is fun, kind, and passionate about his students. With superb content knowledge gained from his multiple history degrees, Dr. Megelsh is able to make his US History, World History, and Economics classes fun and engaging for his students. Between teaching, coaching basketball, and making a difference in his students' lives, Dr. Megelsh was able to give us just a brief glimpse into what drives him.
What is your personal philosophy?
"Truth is more important than anything!"

What does true leadership mean to you?
"True leadership requires putting others before yourself and doing things that you would expect others to do. It also serves as an effort to eliminate hypocrisy."

What is your favorite thing about working at Southern Prep?
"The cadets! And serving as someone they can rely on, not only as a teacher, but a mentor as well."
On the court, Dr. Megelsh is known fondly as "Coach" by his Varsity Basketball team. In the 2021-2022 season, he was able to lead our team to a 8-6 season, which has been the best season in five years. He also began the new tradition of the "Victory Helmet", which is awarded to the player of the game when we win. It acknowledges the achievement of an individual player and is a symbol of a team victory for the Rangers. In his words, "Southern Prep's basketball program prioritizes class, character, and competitiveness."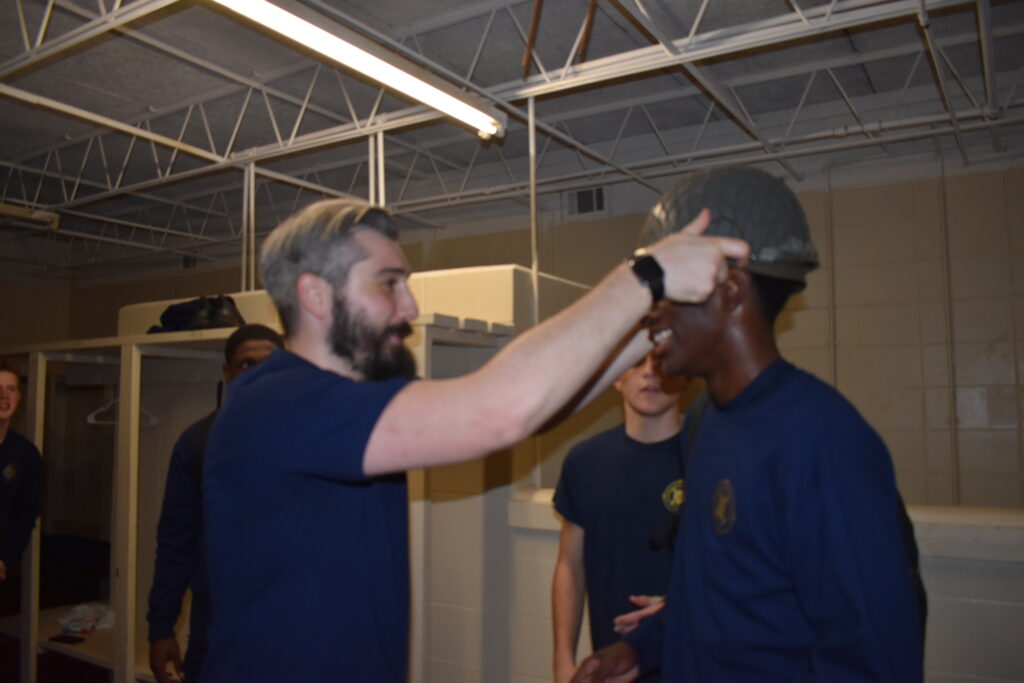 Before joining the Ranger Family, Dr. Megelsh taught history at a few different institutions, both online and in person, and played live music across Central Alabama. We are honored to have him on our team now.