June 4th, 2022
Be thou at peace.
Maj. Kevin Michael Jenrette
September 2, 1971 – June 4, 2009

Today marks 13 years since Major Kevin Jenrette gave his life in service to our country.
We honor him today by looking back on his time at the school and how his legacy continues to live on still today.
Kevin Jenrette enrolled at the academy in 1985. His father, Colonel Bill Jenrette, started that same year as the Commandant of Cadets. Together, they left quite a legacy at our beloved school.
Kevin was an all around cadet. Someone younger cadets could look up to. He earned the following awards: Good Conduct (3rd award), LD Service (3rd award), Perfect Attendance (3rd award), Ranger Staff (1st award), Color Guard (2nd award), Parade Ribbon (2nd award), Beta Club (3rd award), Best Disciplined Company (3rd award), Varsity Athletics (3rd award), Expert Marksmanship (1st award).
He participated in sports, like football and basketball, and even appeared in a rehearsal of Romeo and Juliet in 1987.
Kevin Jenrette graduated in the LWMA class of 1990. He went on to graduate from North Georgia College in 1995. Afterwards, he was commissioned as a Second Lieutenant in the United States Army. According to the historical marker located in Kevin's hometown of Lula, Georgia,
"He later went on to complete Airborne and Ranger School. Once being promoted to Captain, Kevin was assigned to the 5th Ranger Training Battalion in Dahlonega, Georgia, serving as a Ranger Instructor and Assistant Operations Officer. In 2005, he joined the Georgia Army National Guard as an active duty officer. Shortly thereafter, Kevin was promoted to Major and in 2007, transferred to the 1-108th Cavalry Regiment in Calhoun, Georgia, where he served as the Executive Officer as well as the Operations Officer. He deployed overseas with that unit in April of 2009."
Two months later, in June of 2009, Major Kevin Jenrette and two other Georgia Army National Guard Soldiers were killed by an IED near Kapisa, Afghanistan.
Kevin and his wife, Shannon would have celebrated their ten year anniversary the following July. They have 3 children together.
At Southern Prep, we hope to honor Major Kevin Jenrette's legacy. The school's main gym is named in his honor. A beautiful memorial was built thanks to alumni and supporters of the academy. Current cadets can learn his story and find inspiration in Major Jenrette's courage and selflessness.
We had a special treat this year. Recent graduate and former Battalion Commander, Stuart Hauer, has been presented the first ever Major Kevin Jenrette Cadet Recruiting Scholarship, that will pay his room & board for his first year at UNG – University of North Georgia, as well as cover the costs of his textbooks.
Today, we look back on Kevin Jenrette, in awe of a man who paid the ultimate sacrifice for our freedom. He is remembered as a devoted father, loving husband, and a friend to many.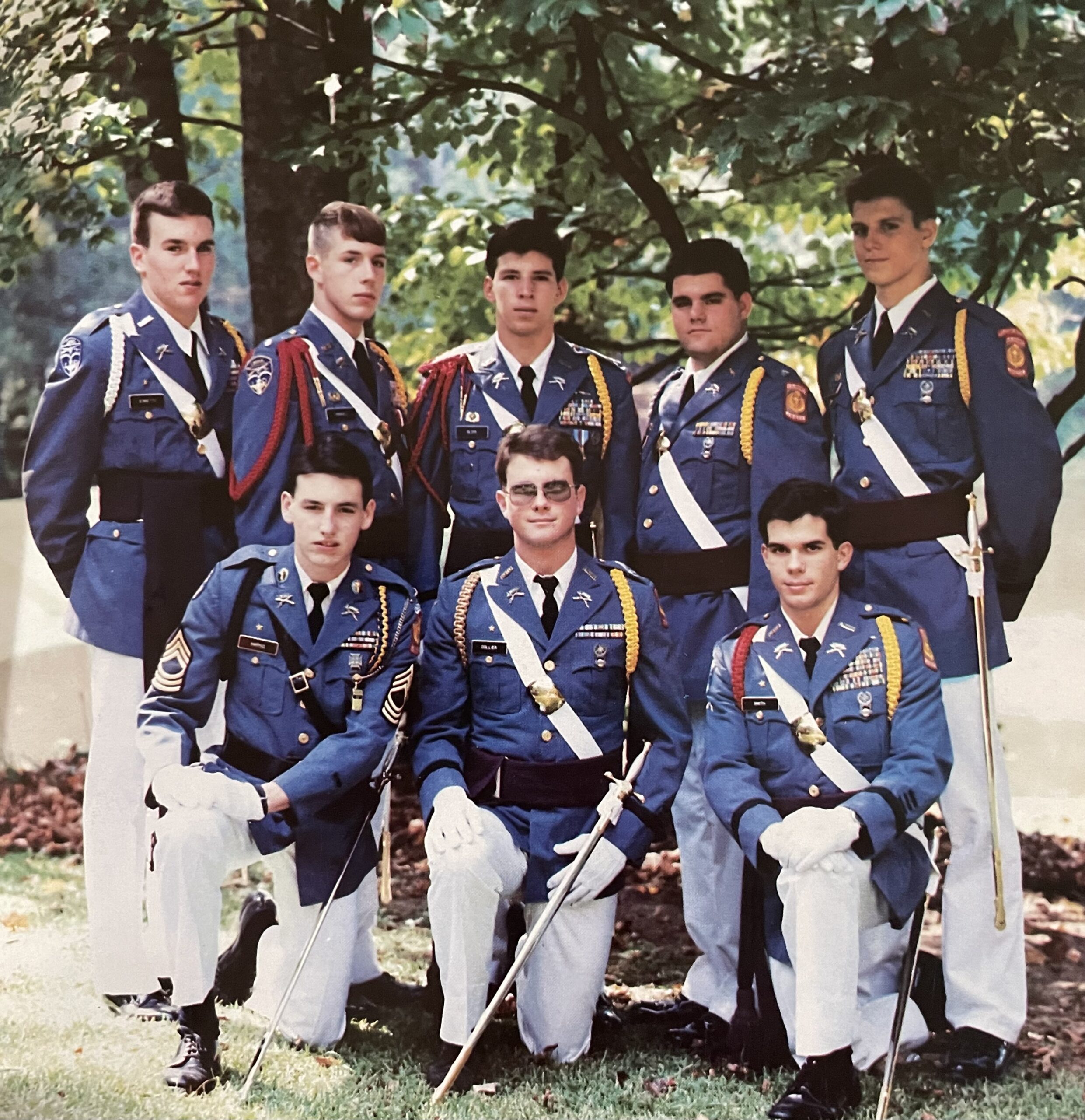 Sources:
https://www.wsbtv.com/news/local/n-ga-woman-honors-husband-running-national-guard/242449747/
https://www.hmdb.org/m.asp?m=182206