May 18th, 2020
By: Becca Nelson
Southern Preparatory Academy's beautiful 320-acre campus with many facilities, including an all-faith chapel, two residence halls, two fishing ponds, a parade field, an updated weight room, and, most notably, historic Tallapoosa Hall.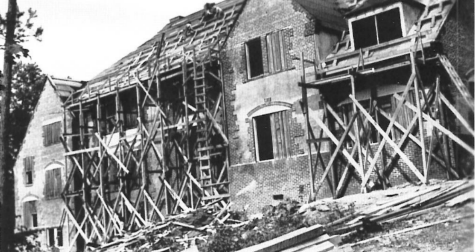 ---
Tallapoosa Hall, completed in 1930 with the help of Booker T. Washington and employees of Tuskegee University, hosts a majority of the classes held at Southern Prep, and is best known for the large clock tower overlooking campus.
William Edwards was one of the primary architects of educational buildings throughout the southeast in the early 20th century. Those who are familiar with Auburn University may notice some similarities between Samford Hall (and "Old Main" before it was destroyed by a fire in 1887) and our Tallapoosa Hall.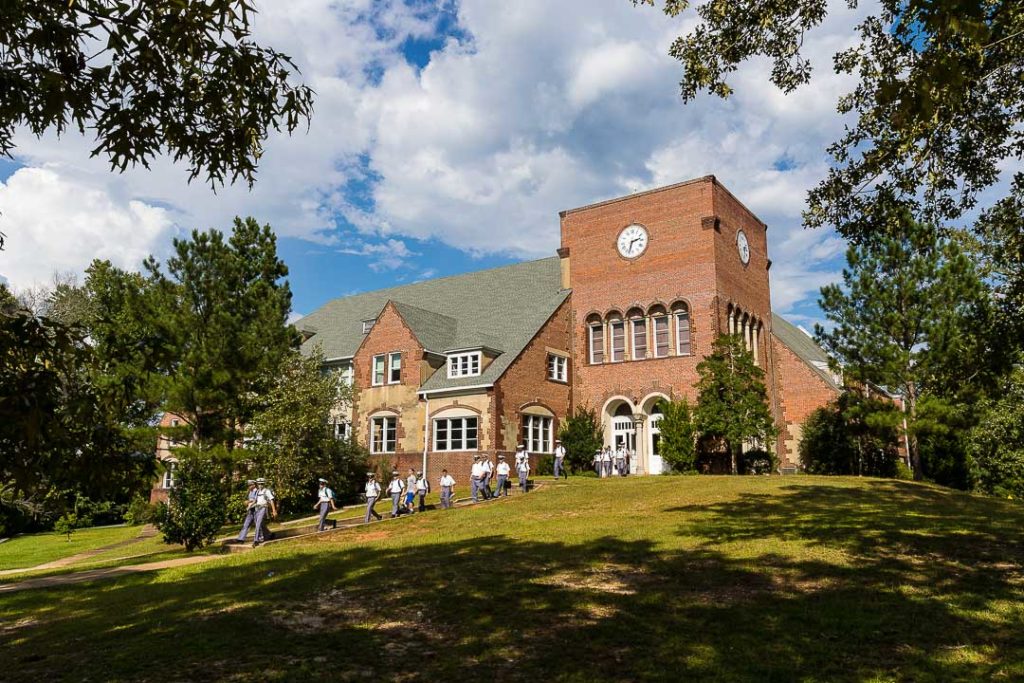 In addition to designing of Tallapoosa Hall, Edwards assisted in the design of other distinguished academic buildings. Here are a few:
Clemson University
University of South Carolina, Columbia
Florida State University
Valdosta State University
South Carolina School for the Deaf and Blind
Florida A&M University
Agnes State College
Columbia Theological Seminary
Tallapoosa Hall has been updated over the years, while still keeping its charm from the original construction in 1930. The pink marble cornerstone (left) encases a time capsule not to be opened until 2030, exactly 100 years after the academic building was completed.
Inside the time capsule, which is made of copper, are many artifacts of key academy members as well as archives from life in the 1930s. Items include photographs of Governor Graves and his wife; Hon W.D. Graves; pastors of the local churches; Dr. O.V. Langley, a trustee and the school's physician; of Dr. Lyman Ward and his wife and only daughter, Mrs. C.A. Rose; and several group pictures of the faculty and students. The box also includes Dr. Ward's Bible that he had used for years, the latest catalogue of the school, copies of the Industrial Student, the Opelika Daily News, and other papers, along with a complete set of programs of the 1930 commencement.
---
In recounting the day, Dr. Ward stated: "The skies could not have been fairer and events could not have been finer. Nothing untoward marked the ceremonies. It was the greatest day in the history of the school."
Tallapoosa Hall was complete with the laying of the cornerstone on May 24th, 1930. Ninety years later, and cadets are still receiving a quality education in the same building as their brothers before them.
The South Carolina Architects 1885-1935; A Biographical Dictionary (Richmond, VA: New South Architectural Press, 1992), pp. 44-49.
Their Country's Pride; The Centennial History of Lyman Ward Military Academy 1898-1998 (Montgomery, AL, 1997), pp. 72
---