The History of Dr. Lyman Ward
Southern Preparatory Academy has a long and storied history. The academy was founded in 1898 by Dr. Lyman Ward, a Universalist minister from New York. The school envisioned by Dr. Ward would "prepare young men and women for the work of life, whether in manual training or in literature and art." Dr. Ward began a fundraising campaign of $5,000 to establish the school from various churches and communities in eastern Alabama. This campaign framed the groundwork for the academy. 
Dr. Ward's view on education was primarily influenced by Booker T. Washington. They both believed in the importance of education in molding the minds of young men and women, particularly those in impoverished situations. It was upon hearing a lecture from Booker T. Washington that Dr. Ward decided to move south. Dr. Ward attended Tuskegee Institute with the sole purpose of learning new methods and techniques that he could bring to the academy– contributions of labor, thus teaching the value of hard work while developing self-reliance in his students. 
Booker T. Washington and Dr. Ward developed a unique friendship in the late 1890s. The two leaders traveled together to speak to groups of people about the schools and fundraised for various projects. In many ways, Tuskegee Institute and Southern Preparatory Academy, then Southern Industrial Institute, are considered to be sister institutions. Booker T. Washington was influential in the core values of Southern Prep, particularly its non-denominational focus of religion, and played a critical role in its overall success. 
Southern Preparatory Academy has adapted through the decades. However, with the help of influential men and women, including Booker T. Washington, the core values of integrity, honesty, and loyalty for the academy have remained consistent. The academy now seeks to continue building upon the legacy of Dr. Lyman Ward as new cadets from across the world earn the necessary education and leadership skills to be successful throughout life.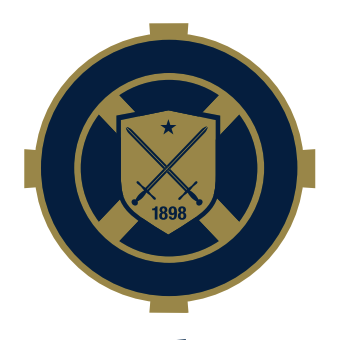 Be a part of something great.
We believe that every young man wants to be a part of something great. He wants to become as wise, as strong, as brave, and as respected as he can be. 
We also believe that each young man can become his very best self when he discovers that responsibility and hard work can make anything possible. 
Capable young men with this potential to achieve are the young men of Southern Preparatory Academy- even when they don't yet know it.